About Us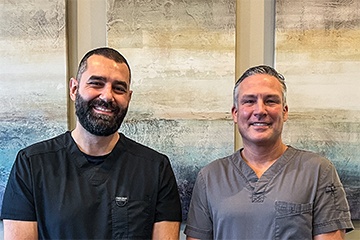 Welcome to Mt. Scott Family Dental! We look forward to meeting you and your whole family, and helping you achieve your ideal smiles. Our state-of-the-art practice is conveniently located in Happy Valley, OR, and our trusted team of dentistry experts offers patients from surrounding communities comprehensive dental care from preventive checkups to dental implant placement and restoration. We're dedicated to reducing patients' stress offering a warm, welcoming office, convenient family block scheduling appointments, and extended morning and evening hours, and we're here for you when you need us most with 24/7 emergency dentistry services.
Mission Statement
"We're committed to providing high quality patient care that addresses the whole person. We strive to create a warm, friendly, and fun office environment to enrich and nurture the self-esteem of everyone associated with our office. To achieve these goals, we encourage open communication and discussion from our patients."
Community Commitment
We are happy to be involved with charitable organizations, events to promote healthy living, and helping people from Happy Valley, OR and beyond find new reasons to smile. The Mt. Scott Family Dental team is dedicated to helping the youth in our communities to grow and thrive. We participate in a number of fun and educational programs that help kids improve their oral and overall health, and we sponsor a youth baseball team as part of our commitment to encouraging young people to get out and stay active. Our dental care team participates in a number of 5ks and other athletic events to encourage others in the community to lead healthier, happier lives. We also volunteer countless hours annually to community events like free clinics and toy drives that make Happy Valley a great place to live.